License for Tuition Centre, Day Care Centre, Kindergarten , Language Centre & Development Centre
We provide one-stop solution for you to register your tuition centre, day care centre, kindergarten, Language Centre & Development Centre in Malaysia. We help you obtain all the licenses and premits from the Ministry of Education ( MOE ) and other government departments so that you centre can run legally.
Advantages of having your tuition centre/ tadika/ day care centre registered: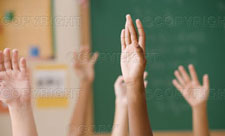 Your can run your centre legally
o Without bearing the risk of being summoned and having your centre closed by the government.
o Without being fearful that your competitors/neighbours will make complaints to the ministry.
o Without breaking the law and being convicted for the offence. Generally, any person who runs a centre unlawfully can be fined up to Thirty Thousand Ringgit or sentenced to jail for a term not exceeding 2 years, or both. The relevant acts and sections can be found as follows:
Akta Pendidikan 1966 - Section 132
Akta Pusat Jagaan 1993 - Section 17
Akta Taman Asuhan Kanak-Kanak 1984 - Section 17



You can legally install sign boards at your tuition centre.


You can have an entity to submit your income and issue pay slip to your tuition teacher.


How can Home Tuition Care help you?
We provide one-stop solution for you to obtain the appropriate license


We will give advise you on the rules & regulations set by the government on the following matters:
o Name of your centre
o Location of your centre
o Minimum qualification as an owner of the centre
o Minimum qualification as a tutor in the centre & etc


We will help you to prepare all the necessary documentations & submit your applications to respective government departments for approval.


Why do you need us?

Less Headache: The procedure can be very complicated, yet Home Tuition Care knows it all.


Save Your Time & Cost: Applicants need to pay at least many visits to different government departments located at different places, while Home Tuition Care has dispatch boys ready for all the travelling & the long queue.


Fast, Effective & Easy: We are here to help you from top to toe. You can avoid all problems arising from the whole process.


FAQ
Further inquries?
NOTICE: If you are interested in our service, kindly fill up the following forms or call +6012-2238295 customer service line.